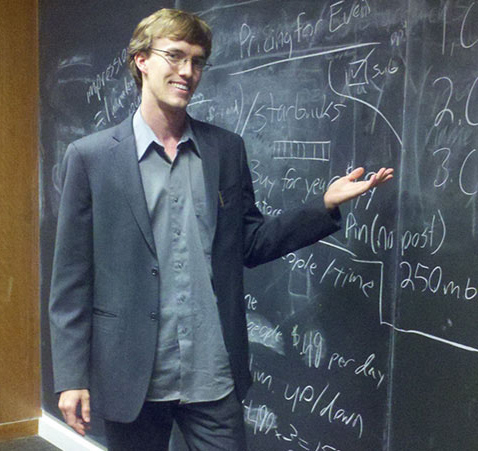 Resumé
I'm an entreprenuer studying Technology, Entrepreneurship and Design at Carnegie Mellon University
I strive to create impactful technologies that harness my diverse and ever-expanding passions
In my spare time, I dabble in film and photography
Testimonials
"It is truly rare that I find the business acumen, the problem solving, and the creatively humanistic passion in someone so young."
- RF Culbertson, CEO of GetAbby
"Todd isn't afraid to think big. I highly recommend him to anyone looking for people with energy, enthusiasm, and talent."
- Ryhan Hassan, Designer at Dropbox
"Todd has an excellent ability to break down a large idea into manageable, actionable components and give them a clear timeline for completion. He has often helped me identify where to begin development and how to efficiently validate key product features."
- David Wright, CEO of Nymbus
"I used to be afraid of interviews. Todd taught me how to take control in an interview, and now I'm the one asking questions."
- Leyli G, Student at Carnegie Mellon University
Consulting Services
I offer a variety of services for individuals and businesses looking for a creative spark, including:
Startup Consulting
Interview Training
Public Speaking Coaching
Video Creation
Consulting time is billed at $100/hr, with discounts for students and startups.
Simply email me at toddmedema@gmail.com to get started